History GP Herning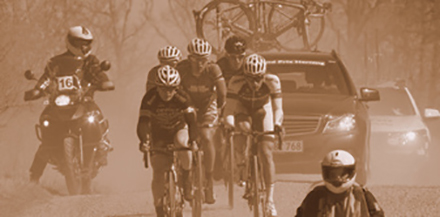 GP Herning is a one-day cycling race to be held in and around Herning. The race is characterized as one of the most important one-day races in Denmark. For several years it has been an UCI race (international) with the participation of Pro Tour teams, ie cycling race at the highest level.
In 2014 the race was part of the Danish Post Cup and thus one of the selection races for the stage race Tour of Denmark. In 2015 over again part of the Post Cup.
The course of about 200 km is characterized by its grueling and demanding pavéers totalling approximately 30 km, which often provide great separation of the box. In addition there is also the West Jutland wind that may affect the race.
Due to the many pavéers the race has also been nicknamed "One spring day on the moors" with a thinly veiled allusion to the Paris-Roubaix which is called "A Sunday in Hell".
For winners in 20 years history of the race may include mentioned Claus Michael Møller, Bjarne Riis, Michael Sandstød, Frederic Moncassin and the latest Mads Würtz Schmidt.