Press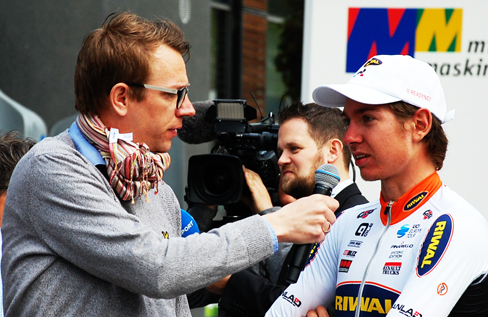 GP Herning press area
The organization behind the GP Herning would like to welcome the press welcomed a spring day
on the moors and strengthen cooperation on the good story.
We have in 2017 made a number of measures to strengthen cooperation between
the organization and the bicycle interested press,
On this page you will find all the press material GP Herning and Herning cycling club provides.
GRAND PRIX HERNING ON THE SOCIAL MEDIA
We are active on Facebook where we can follow the news.
facebook.com/grandprixherning
ACCREDITATION
It is generally not necessary to be accredited for the race, but we want to know if you are going to offer you some benefits.
You can become accredited in several ways, depending on whether you want to access our image
material, newsletters etc.
PICTURES
Press images can be accessed via Grand Prix Herning server.
Credit must be seen from the pictures, if not otherwise specified by the GP Herning.
LOGO
Race Logos: Grand Prix Herning If you want a logo used for press kit, information leaflets, etc.
be transmitted to the material discharge to This email address is being protected from spambots. You need JavaScript enabled to view it. before release / pressure.
Route Map
Grand Prix Herning route map can be used for press kit, information leaflets, etc. without prior approval.
Credit be apparent from the material.